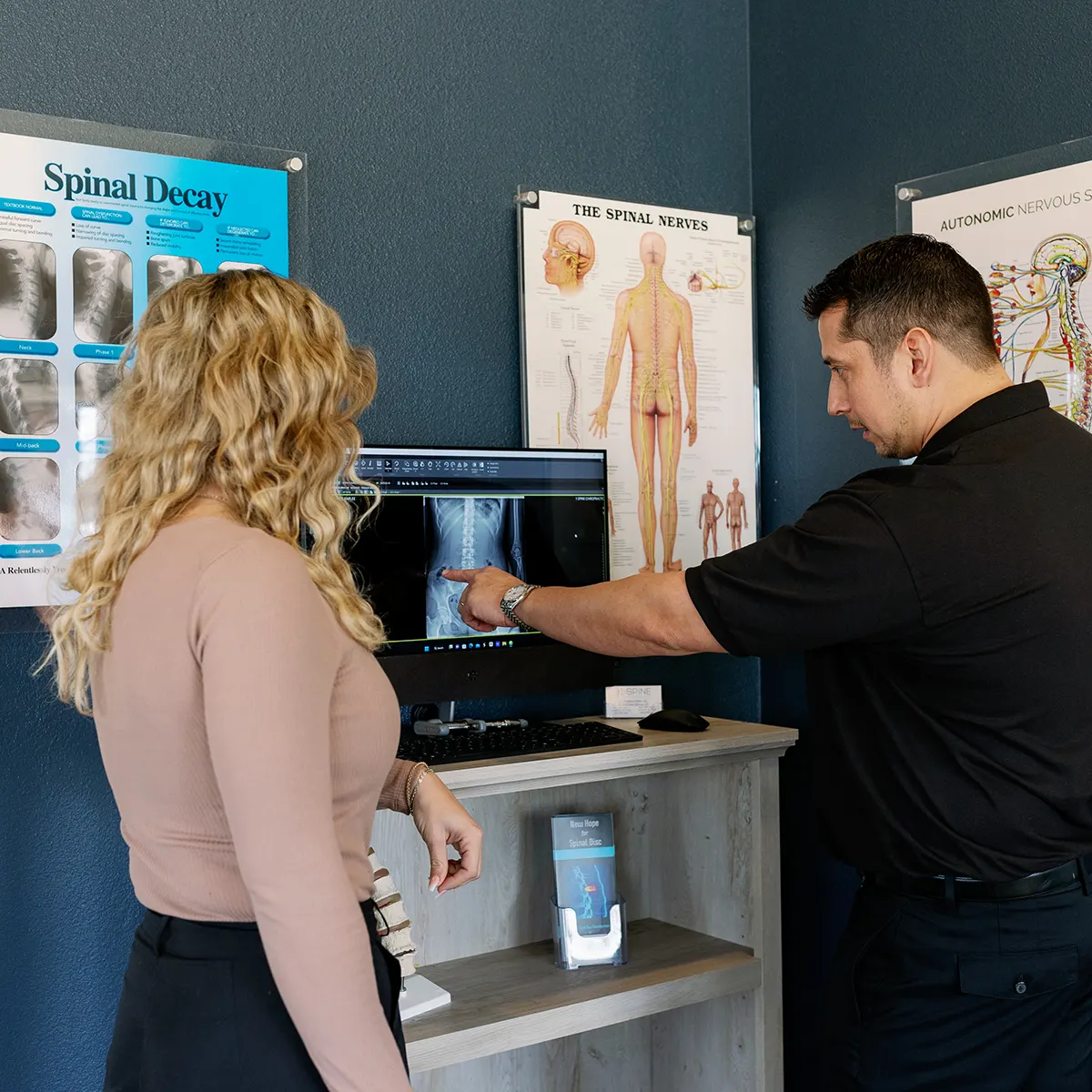 Special Offers
Why wait to begin feeling relief? Contact us today to schedule your first appointment.
$59 New Patient Special
If you've been looking for an opportunity to improve your well-being, we'd love to help you. At 1-Spine Chiropractic, we offer an online special for an initial evaluation that costs just $59. This thorough assessment includes a consultation, examination, and one set of X-rays, if needed.
Insurance restrictions apply. This offer is not available for Medicare and Medicaid.
Contact us today to take advantage of this offer and get started on the path to better health!
Schedule Your Appointment