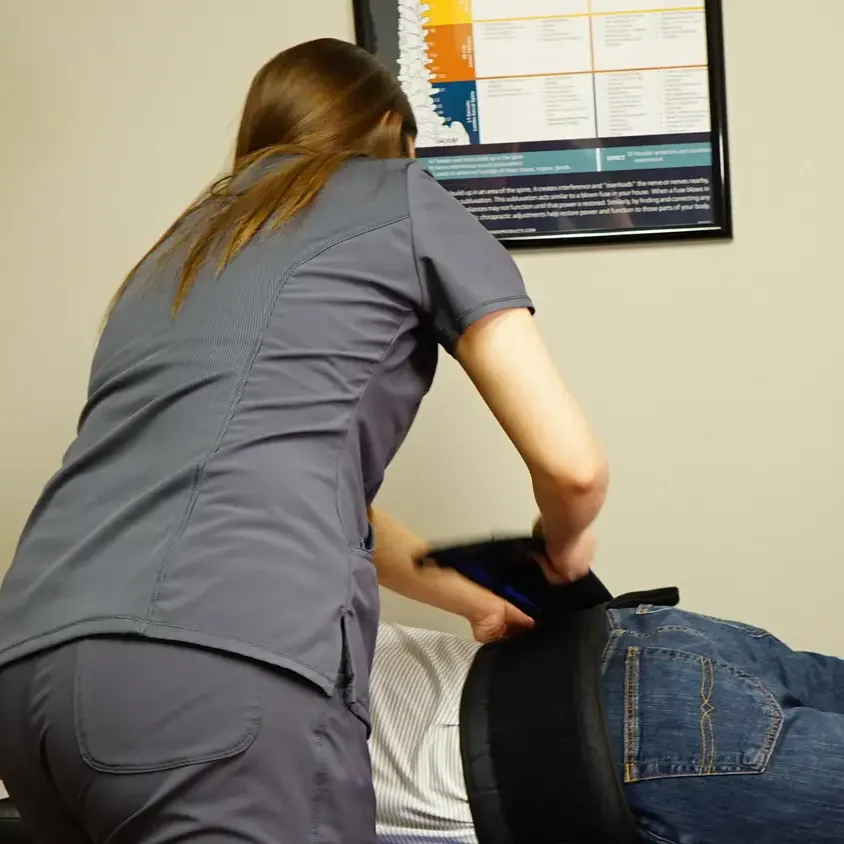 Cold Laser Therapy
Why wait to begin feeling relief? Contact us today to schedule your first appointment.
Cold Laser Therapy in Lubbock
Across the globe, people are seeing incredible results from low-level laser therapy (LLLT). Available at 1-Spine Chiropractic, we recommend this groundbreaking solution for many types of conditions:
Arthritis and joint pain
Bursitis
Fibromyalgia
Knee pain
Muscle pain and spasms
Shoulder and rotator cuff issues
Tendonitis
TMJ pain and dysfunction
Whiplash
Back and neck pain
Carpal tunnel syndrome
Heel spurs and plantar fasciitis
Migraines and headaches
Nerve pain and radiculopathy sciatica
Sprains and strains
Tennis elbow
Trigeminal neuralgia
How It Works
This specialized laser utilizes a wavelength that produces beneficial reactions within the cells of the body. Dr. Noriko Mochizuki is a leading scientist in Japan, where laser therapy is a routine medical practice. He and his research team performed a study that showed this laser stimulates cell responses to accelerate repair and enhance metabolism.
The Benefits of Laser Therapy
LLLT can provide relief from pain, reduce the damage caused by injury, restore function and facilitate healing. It decreases inflammation and spasm while increasing your flexibility and range of motion. Studies even support that it increases your endorphin levels, which isn't just useful for treating pain—it leaves you feeling great.